---

---
The following is commentary, parody and opinion from

NextGenNoise.Org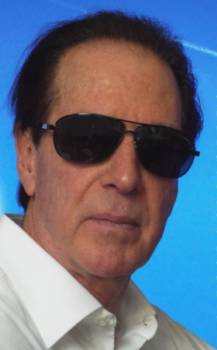 George Jehn, author and former commercial airline pilot with thousands of hours of time flying into New York City area airports, provides a powerful insight into the political, economic and industry spin that keeps the FAA's NextGen noisy and polluting air transportation system afloat for the sole benefit of the airlines and airports. You can read his short yet insightful op-ed piece that was published in the Queens Times Ledger this week, below. It was in response to an op-ed by Sharon Pinkerton (Senior Vice President, Legislative and Regulatory Policy, Airlines for America, a lobbying group for the airlines) that asserted how fantastic the FAA's NextGen transportation system is, but, gee, if only everyone would just please just get on board, we could finally move our airports that are embedded deep within our human and urban environment, into the 21st. century.
Airlines for America, a powerful lobbying group, advocates on behalf of its members (the airline industry) to shape crucial policies that promote the U.S. airline industry.
George, is also the author of "Final Destination: What really happened to Eastern Airlines".
---
As featured on the:

The letter from Sharon Pinkerton in a recent edition of the Times Ledger ("Keep noise down, efficiency up at Queens airports," March 4) is not only misleading, but also incorrect. NextGen has not reduced the noise problems in communities surrounding JFK and LaGuardia airports, but actually increased them, despite the fact that today's high bypass jet engines are quieter. And, this has happened because easy and safe noise abatement procedures have been abandoned in order to save on airlines' fuel costs. Read more. . .
---
Futuristic image of LGA from the Office of NY Governor Cuomo.
A rendering of how a remodeled LaGuardia Airport would look after Terminal B is reconstructed is shown. The Port Authority might also lift a distance limit for flights as part of the redevelopment.
Photo Credit: Office of the Governor: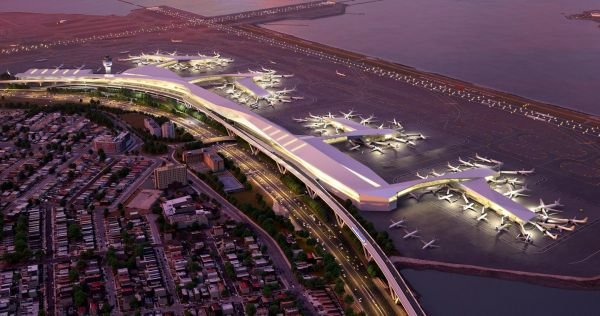 Now the real truth of what those plans produce: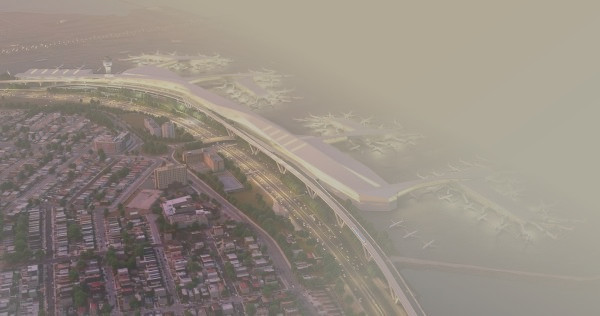 ---
And another great prophecy for LGA.
This time from the Global Gateway Alliance, a distant cousin to Joseph Sitt's global real estate empire, Thor Equities. The brain child of Mr. Sitt, GGA is considered by some to be a questionable 501(c) 4 non-profit advocacy organization, hiding behind a supposed think tank, disguised as a policy brain trust, cloaked as a lobbying organization, a camouflaged media outlet tucked away in a very dark hole someplace where the sun never shines. If only we would just let them have their way with LGA, they seem to plead, then they could turn it into a glimmering architectural diamond rising above the pristine shores of Queens. A silk-road mecca! A Taj Mahal! Travelers from all walks of life and the farthest reaches of the globe would weep uncontrollably upon disembarking at LGA; they would kiss the marble floors of the Aerotropolis and, as if directed by whispering shamans, empty their pockets before the shiny tourist trap stalls, the hurry-up-and-eat-get-out-of-my-way fast-food grottos, the low-fashion jewelry stores, the patent leather handkerchief counters and assorted coney-island look-alike retail outlets that rival Madison Avenue houte couture. Stores that -- some believe -- would be wholly owned and operated (or leased) by Mr. Sitt's retail division of Thor Equities.

Here then, is the Global Gateway Alliance's visionary rendition:

And now the truth:

---
LGA and JFK are carcinogenic generators:
Tell your elected officials to say NO to LGA and JFK redevelopment, expansion and 24/7 operations. Tell them to say NO to the FAA's NextGen, low-altitude flight tracks that crop-dust city neighborhoods many miles beyond the airport boundaries with particulate matter implicated in asthma, cardiovascular disease and cancer.
---
"Treat the earth well: it was not given to you by your parents, it was loaned to you by your children."
-- Ancient Proverb